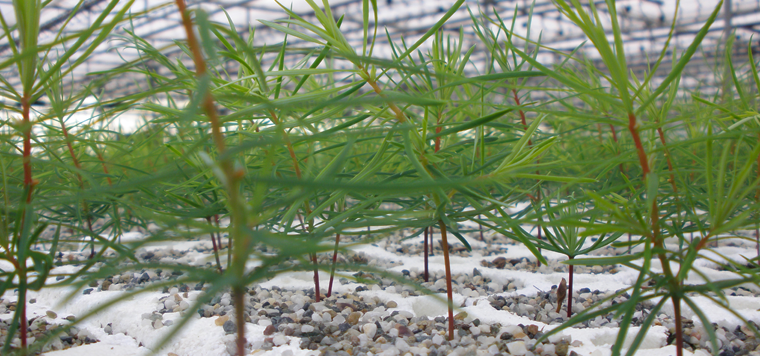 SPEC: IFA® sells spec seedlings from our current inventory in a variety of species for many of the zones and elevations in western Oregon and Washington at competitive prices. Most of these are bare root transplant stock types, often with genetically improved seed. Orders are processed on a first-come-first-serve basis by contacting one of our marketing representatives.  Minimum quantity is one container (100-160 seedlings).  We do not ship.  All prices are fob the nursery.
CONTRACT: For annual orders of 20,000 or more, consider growing your trees under contract with us at a substantial cost savings using our order form.
2019-20 Spec Seedlings:  (Call for most current listing)
Species

1

Type

2

Zone
Elevation
Location
Improved
DF
1-1
471,481
1500
Elkton
yes
DF
1-1
512
2500
Elkton
yes
DF
1-1
251,252
1500
Canby, Elkton
yes
DF
1-1
051,053
1000
Elkton
yes
DF
1-1
262,461
1500
Canby, Elkton
yes
DF
1-1
202
1500
Canby
yes
DF
1-1
041
1-2000
Elkton
yes
DF
1-1
430
2500
Elkton
yes
DF
1-1
411, 412
2500
Elkton
yes
WH
P-1
W. WA
1500
Elkton
yes
Minimum order 480.
Our list is constantly changing.
Call or or contact us for current spec availability.
1 Species
"DF" – Douglas Fir (Pseudotsuga Menziesii)
"WH" – Western Hemlock (Tsuga Heterophylla)
"WC" – Western Red Cedar (Thuja Plicata)
"NF" – Noble Fir (Abies Procera)
"VPP" -Valley Ponderosa Pine
2 Age Classes
Class S1-1 – Spring 1-1.  Bare root seedling sown in soil and spring transplanted
Class SP1 – Spring plug-1.  Bare root seedling sown in greenhouse and spring transplanted
Class S10 – 10 cubic inch plug
Class S15 – 15 cubic inch plug
Call For Prices:
Steve Akehurst – Oregon
sakehurst@ifanurseries.com
(541) 556-8907
Roger Wimer – Washington
rjwim@comcast.net
(360) 749-1785