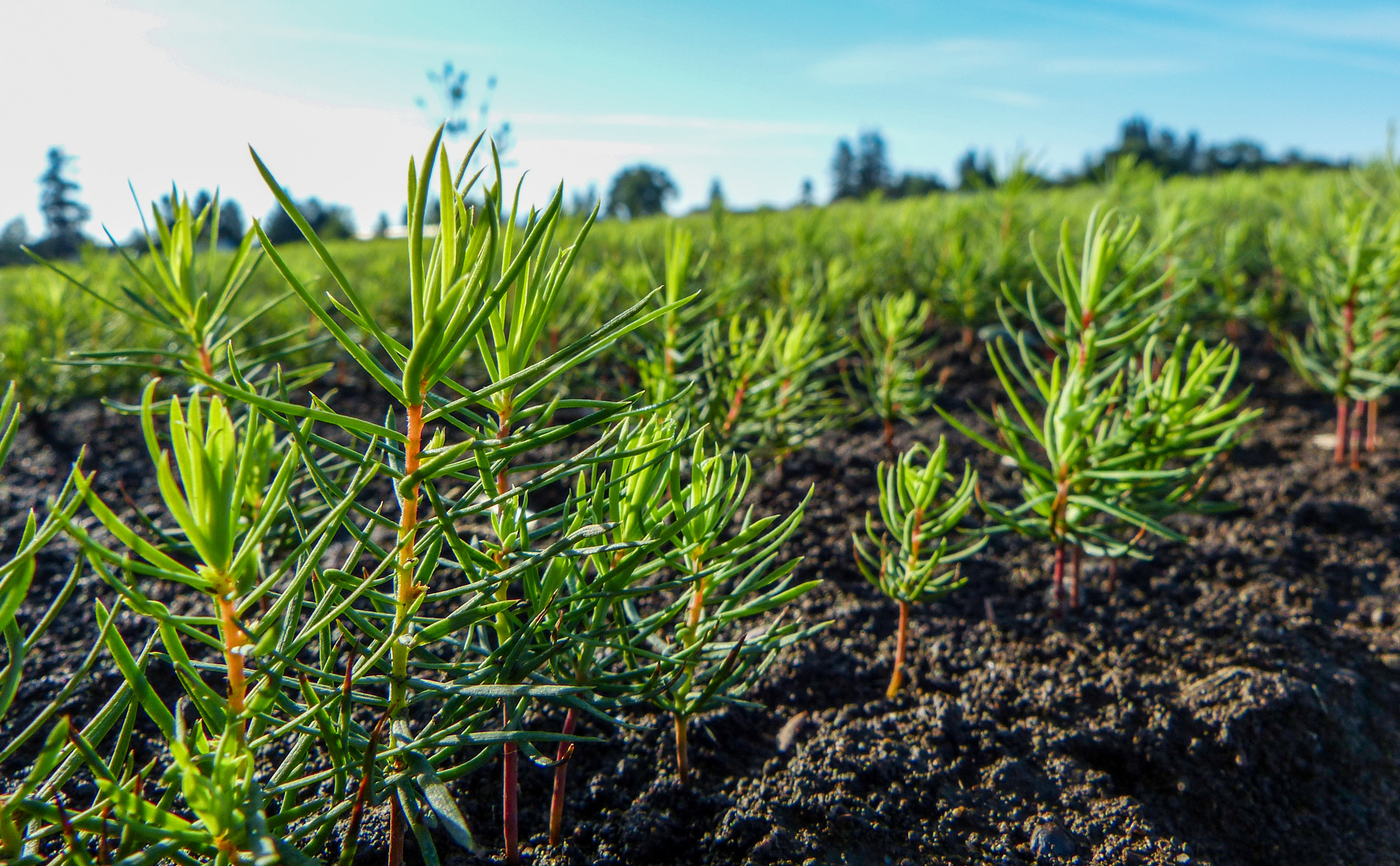 Quality Conifer Seedlings for Reforestation and Christmas Trees
IFA® Nurseries, Inc., grew out of the old Industrial Forestry Association, which started its first private conifer seedling nursery in the Western U.S. in 1941. IFA Nurseries provides foresters and landowners with a full service conifer seedling system that offers: risk diversity, custom growing, excellent facilities, and seasoned management for their reforestation seedling contracts.
IFA Nurseries has grown in excess of 1.5 billion seedlings since its origination in 1941. Our company has succeeded admirably in holding true to the vision of providing seedlings for reforestation to perpetuate our renewable resource. It is our privilege to be a part of an industry that plants more trees than it harvests to ensure a steady supply of wood products for future generations. We supply culturally superior conifer seedlings to customers throughout the Northwest and British Columbia at competitive prices. The primary seedling species IFA Nurseries produces include: Douglas fir, western hemlock, western red cedar, true firs and ponderosa pine.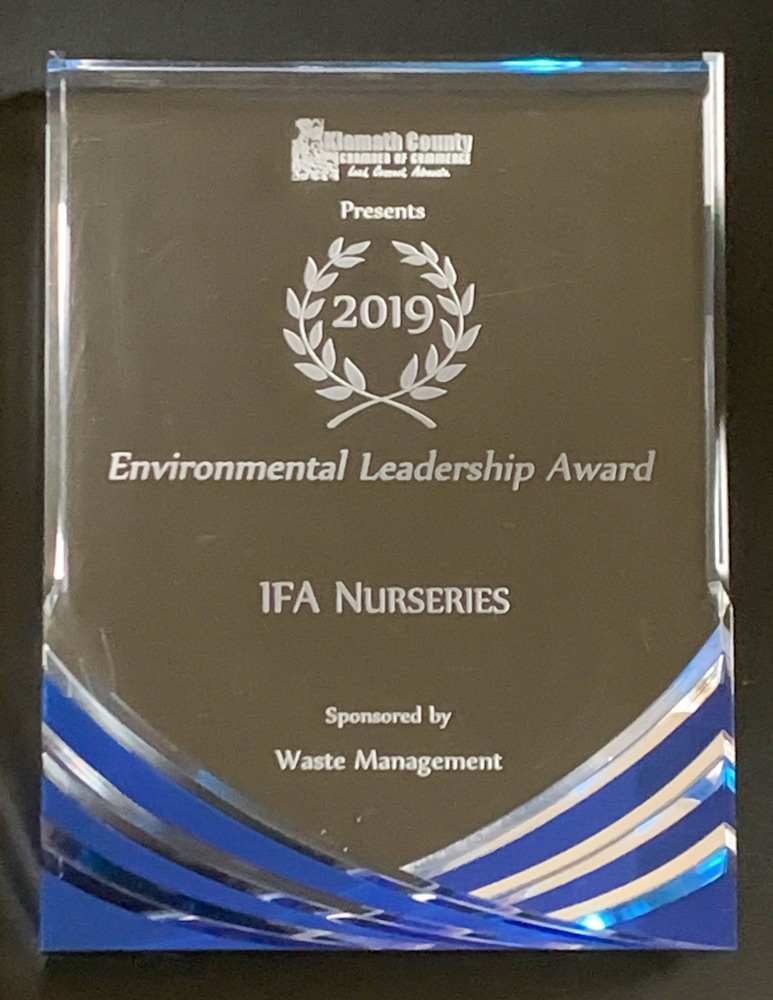 Our Klamath Falls Nursery recently won the Environmental Leadership award from the Klamath County Chamber of Commerce. The Award was presented in January, 2020 for Environmental Leadership in 2019. This award recognizes IFA Nurseries for an above and beyond effort to maintain environmentally safe practices. The nomination credited IFA for their exemplary work in growing high quality seedlings and practices in reforestation with their use of Klamath County's abundant resource of geothermal heating.
IFA Nurseries offers one contract/one contact for pricing and ordering within the nursery system. The IFA Nurseries' "seed to seedling" nursery system offers complete seed services: cone processing, seed conditioning, storage, procurement, testing, separation, single-seed sowing, intra-company trucking, and other services to our contract customers.
Growing Greener
IFA Nurseries was recently featured on the Energy Trust of Oregon's blog
You can watch the video here: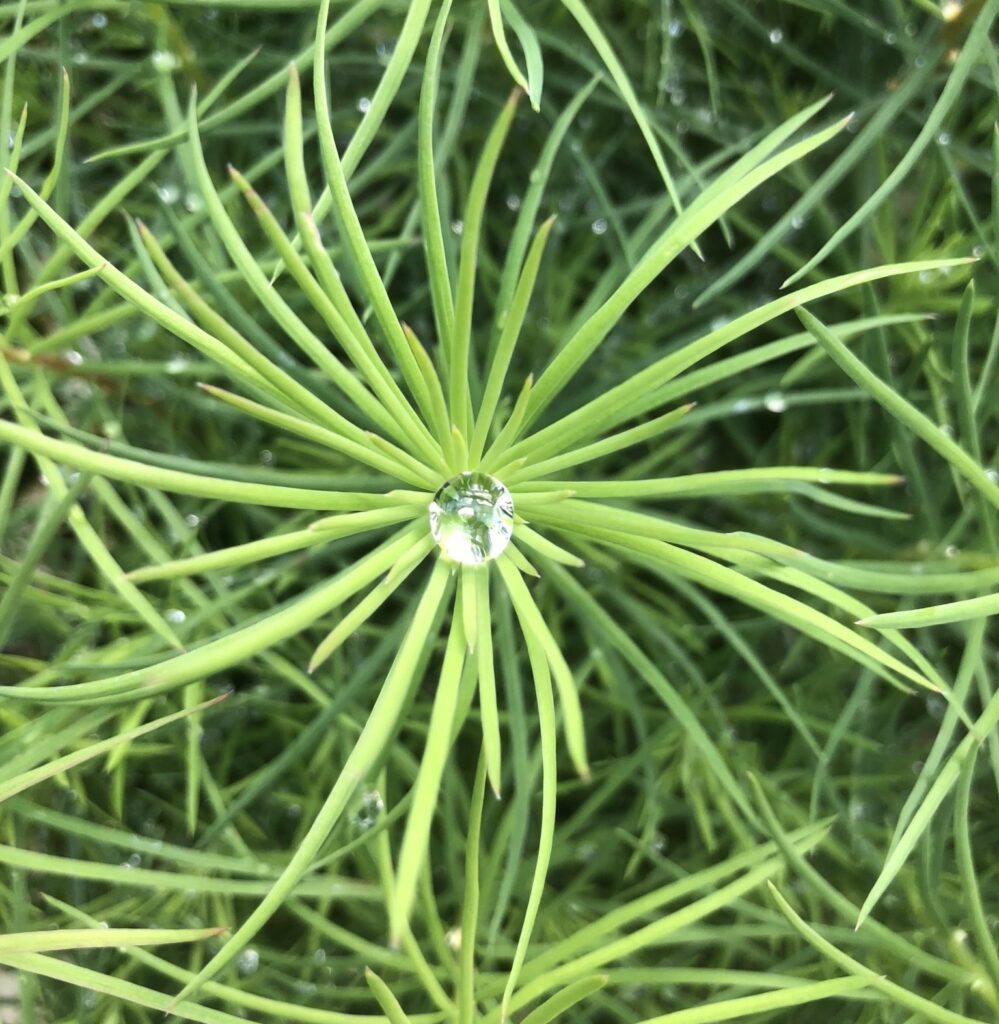 Our customers benefit from the following services:
Multiple Nurseries – Our customers are able to diversify their ordering and growing risk across our nurseries, we offer geographical production capability for custom growing by species and product types.
Cost Effective – IFA Nurseries specializes in Plug-1 production by operating both bare root and container nurseries, enabling our customers to order and transfer their seedlings within the same nursery system. This eliminates the plug "shrink" that would be experienced between one competitor growing the plug and another competitor growing the transplant.
High Quality – IFA Nurseries fosters the sharing of managerial experience and customer input between its nurseries, in order to produce the highest quality seedlings available in the marketplace. For the P-1 and 1-1 intra-company transplant production; higher quality is experienced when one nursery manager is accustomed to the cultural practices of another nursery manager working within the same nursery system for many years.
Management Expertise – At each nursery, our management personnel are highly experienced in forestry and horticultural growing. They are readily available for consultation to reduce any risk involved with your contractual requirements. Our three-tier management structure that includes manager, assistant manager, and supervisor is in effect at each of our locations and ensures continuity of seedling contracts.
Cones and Seed – We can process your conifer cones, condition the seed and provide cold storage. Seed lab personnel at our Canby Nursery examine the seed at various cone processing intervals and provide the following testing services: germination, purity, moisture, blending and stratification.
Seed Freezer Storage – We maintain the proper seed storage conditions for the forests of the future at our Canby Nursery. These storage locations diversify the storage risk of your accumulated investment in research and breeding.
Seedling Freezer Storage – We realize the importance of our customer's seedlings reaching true dormancy and the flexibility of being able to plant trees at an optimum date without damage. We now provide freezer storage at the Canby Nursery and Toledo Seedling Freezer Storage at reduced commercial storage rates for our contract customers. Please inquire at these locations for more information.